Mobile Loaves & Fishes
Mobile Loaves & Fishes and Community First! Village
Mobile Loaves & Fishes
Join your Temple Beth Shalom friends at Mobile Loaves & Fishes on the first and third Fridays at 11:00 am to cut and bag donated pastries for delivery to the homeless and working poor. We do Make Ready (meal preparation) the third Sunday of each month at 3:00 pm and take the trucks out to serve the meals at around 4:00 pm. For more information about how to get involved, contact us.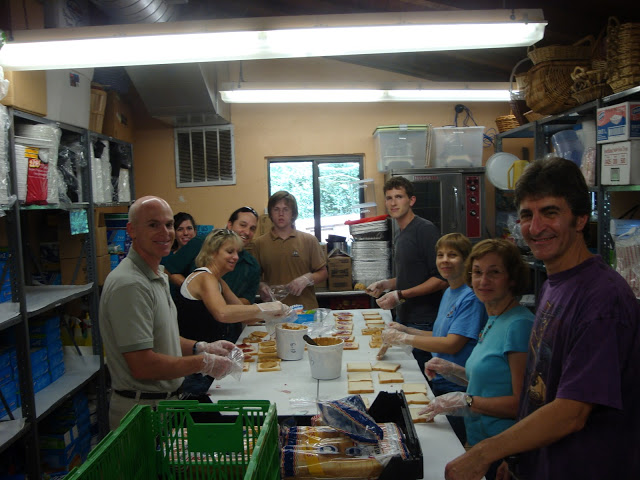 Temple Beth Shalom volunteers prepping food for Mobile Loaves & Fishes
Community First! Village
Temple Beth Shalom is a longtime supporter of the Community First! Village, which provides affordable housing to disabled and chronically homeless individuals in a supportive East Austin community. Below, our volunteers are shown constructing a micro-home that the temple funded, which was completed in one day, on Wednesday, April 6, 2016.
Tue, October 4 2022
9 Tishrei 5783
Today's Calendar
---
Upcoming Programs & Events
---
Kol Nidre
View Calendar
Tue, October 4 2022 9 Tishrei 5783